Located in The Woodlands, Texas, Bits & Bobs is a brand created by Lorraine Richardson.
Bit & Bobs was originally a side project to give me a creative outlet while I worked as an event coordinator and executive director for a local non-profit. After 14 years working for this same company, in December of 2013 I lost my job. I thought that this would be the perfect opportunity to grow Bits & Bobs into more than just a "hobby."
I have always had a passion for art, creating things, and repurposing old forgotten items. About 20 or so years ago, I took a stained glass class and fell in love! What started out as tinkering with stained glass gradually morphed into making small ornaments, blending stained glass techniques, and collage. Now, Bits & Bobs has become an eclectic mix of found vintage and antique pieces mixed with soldered glass techniques with a little bit of leather and copper thrown in for good measure. Giving old things a new story and life.

In 2014, I spent a lot of time doing small shows in the Houston area, learning the ropes, so to speak. In 2015, I booked bigger shows, shows that are more fitting for my type of work, with the right clientele. I'm on my way to spreading the word about and growing Bits & Bobs. My goal, and my dream for many years, is to eventually have my own permanent store front. Not just to sell my wares, but to have a makers shop that focuses on local artisans and hosts classes to teach others a craft.
Phone
+1 713-992-5983
Location
The Woodlands, Texas
Hours
Monday-Friday 9am - 7pm
Saturday-Sunday - Closed
LETS TALK
If you have any questions regarding your order, my work, a certain piece or would like to place a custom order... Please feel free to contact me.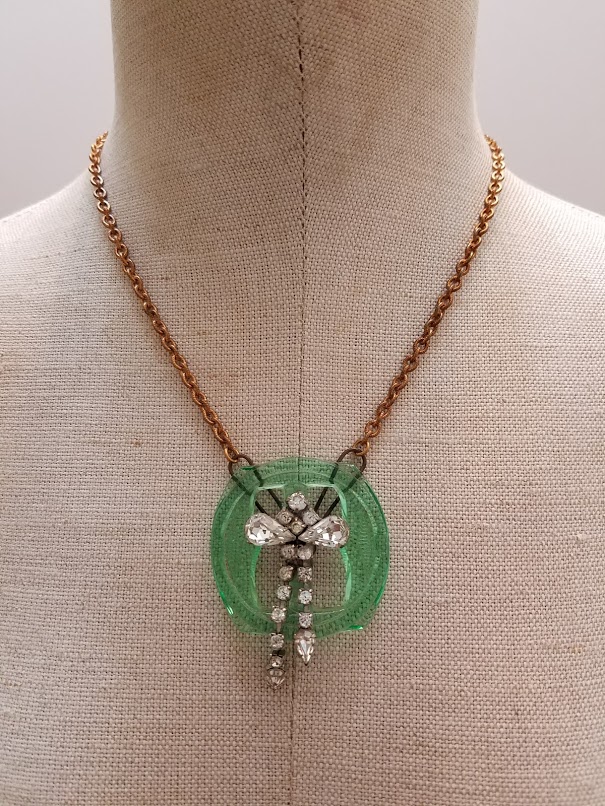 Musings from the Land of Bits & Bobs